May is upon us. That means the beginning of blockbuster movie season is upon us. Robert Downey Jr. and the "Most beautiful woman in the world" gets the season started with the 3rd Iron Man movie.
In Theaters
Iron Man 3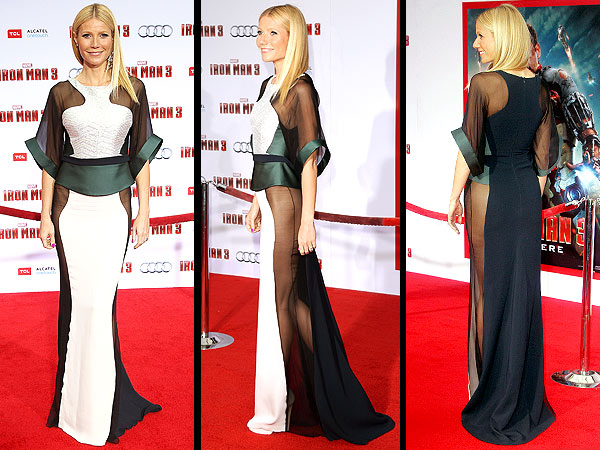 The only reason to watch the Avengers movie is Robert Downie Jr.'s comedy and Scarlett Johansson in tight leather. That being said I love the Iron Man films. Ben Kingsley is a good actor and should bring some more fun to Iron Man 3. Also, did you know that People Magazine named Gwyneth Paltrow the world's most beautiful woman last week? Stop. We all just had the same reaction. "Yah she's hot, but she's not the best." I'm not saying I agree with People, but I'm not disagreeing either. The gal has great legs and a great face. Kudos to People for having the balls to pick someone and stick to their guns, even if the choice may not be the best.
On DVD/Blu-Ray
Silver Linings Playbook
Great flick with an Oscar nominee in each of the 4 major acting categories. Jennifer Lawrence actually won the Oscar for best actress after doing a great job performing as a crazy bitch.
OnDemand/Instant Queue

Veep
Julia Louis Dreyfus won an Emmy for playing the Vice President of the United States. HBO hits the nail on the head with this comedy. All of season 1 can be found on HBO OnDemand and season 2 has also just started.
Music
LL Cool J Authentic
LL still makes music? I thought he was just about the Grammys and NCIS now?
Coming down the pike from ap3...
The Best Sports Weekend of the Year (So Far)
ap3
Tuesday, April 30, 2013
You may also enjoy...